What I'm Reading:
Fiction: 
Between our trip to Africa and my mission trip to Haiti, June was a SLOW month for fiction reading. 
Book I couldn't put down: The Seven Husbands of Evelyn Hugo by Taylor Jenkins Reid. I know, the title is awful. But trust me. It's so good. 
Best introduction of a new character: The Dry by Jane Harper. The way this book is titled (Aaron Falk #1) suggests it's the first in a series involving this character. I'm looking forward to more! 
Nonfiction books:
I read 3 nonfiction books in June: At Home in the World: Reflections on Belonging While Wandering the Globe by Tsh Oxenreider, Mack and Leeann's Guide to Short-Term Missions by Mack & Leeann Stiles, and Unleashing the Power of Rubber Bands by Nancy Ortberg.
Kid's Books:
We continue to read LOTS with Hope. This month our hands-down favorite was Pete the Cat's Train Trip by James Dean. We read it so often I'm pretty sure the whole family could recite it! 
Things I Love: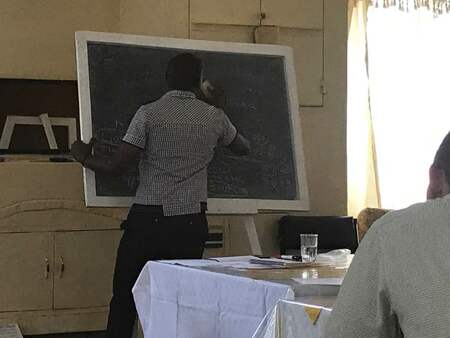 Missions training done by local leaders! We traveled to Kenya in early June for work I'm doing on a research project for Arbor Research Group. While there, I was so impressed with the way InterVarsity Campus Fellowship uses local leaders to train its students on how to do missions.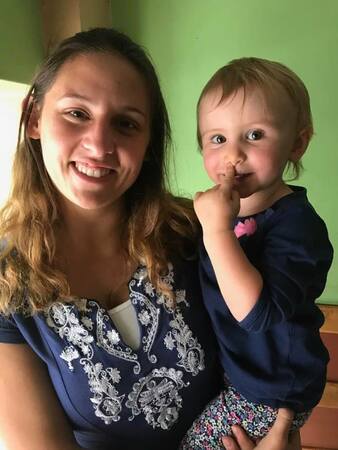 Connections with college kids. I'm so thankful the missions leader in Kenya allowed Doug and Hope to accompany me. It was so fun to see Hope connect with the college kids. I also think it was important for the college kids to connect with her. As one student told me: "The problem with college is that we're only around other people our age!"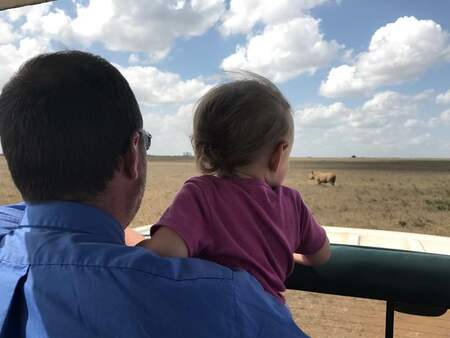 Safari! It turns out there's actually a National Park IN Nairobi. So we jumped at the chance to take Hope on safari. While there, we got to see zebras, ostriches, giraffes, a lion, and a rhino!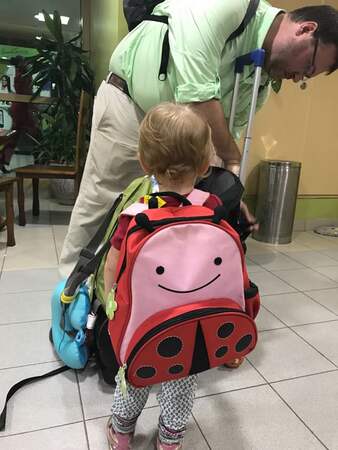 Traveling with a toddler. I'm really NOT being sarcastic here. I actually did LOVE it. Hope traveled so well!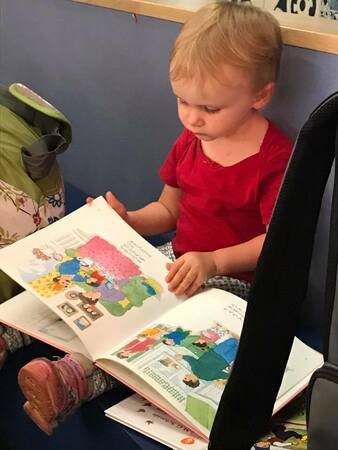 Hidden gems like this LIBRARY inside the Amsterdam airport. Having traveled to and from Africa with a toddler, this is definitely one of my tips for traveling with toddlers: Explore the airports! Sometimes they've got things for kids!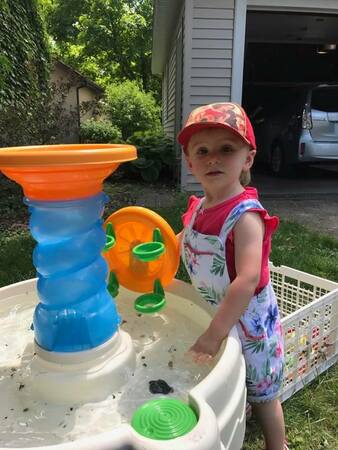 The Water Table: Grandpa Keith and Grandma Nancy got Hope a water table for her 2nd birthday. It's been a BIG hit!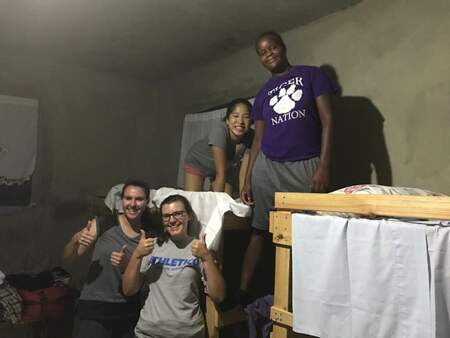 Haiti! I led a team of 14 high school students and 5 adult leaders on a week-long mission trip to Haiti. It was a GREAT experience that I will no doubt write more about in the near future!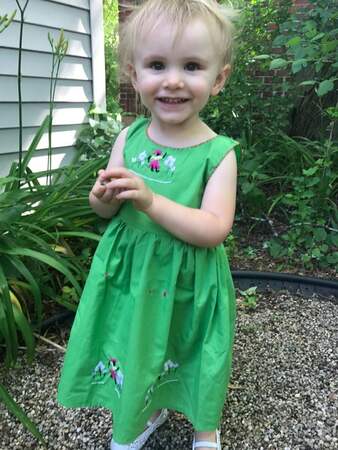 This dress from Haiti.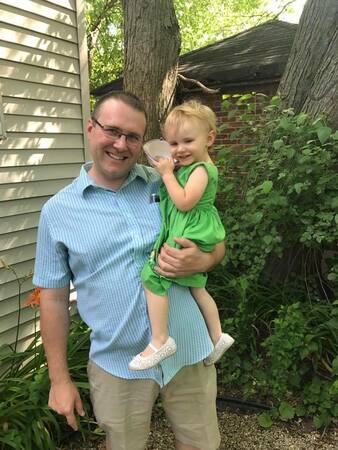 Celebrating Father's Day with Doug, who simply wanted to spend the day with his family and smoke meat.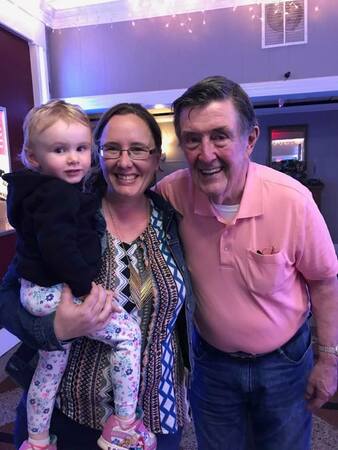 Celebrating Father's Day with Dad by going to see Cars 3 - Hope's first movie in a theater. The Bradbury's liked it. The Nelson's didn't.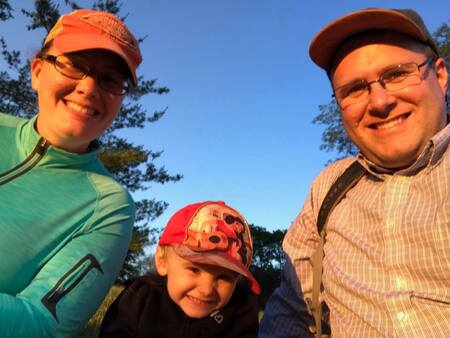 Walks in the arboretum on surprisingly cool summer evenings.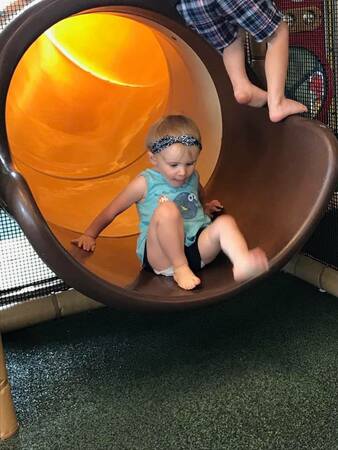 Chick Fil A. This may sound like a strange thing to love... But when it's been doing nothing but raining, their playground is a sanity saver!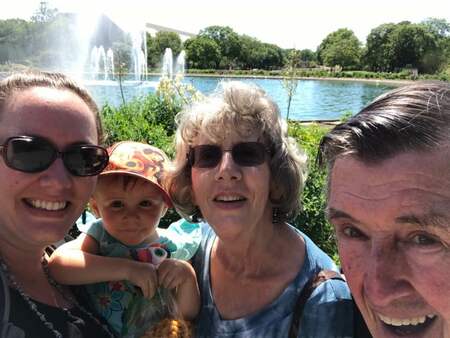 A summer day at Brookfield Zoo with Mom and Dad.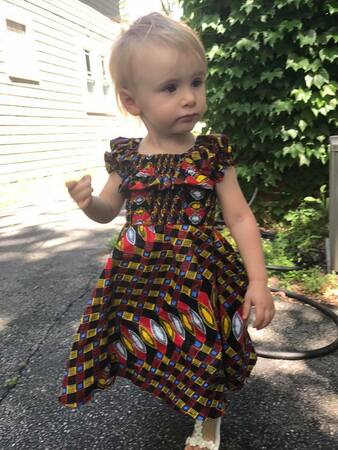 This dress from Kenya.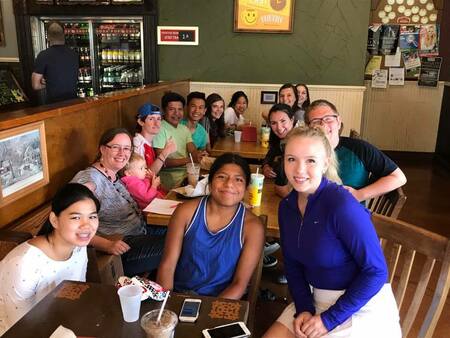 Hanging out with students from FLY over lunch.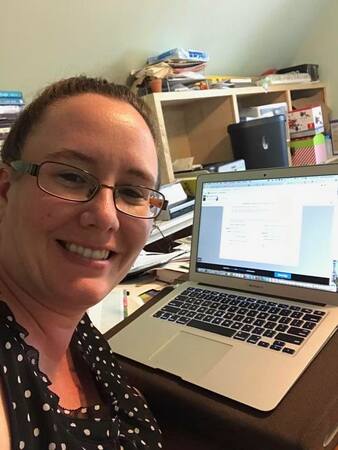 Signing a contract for another book with Abingdon Press, this one about short-term missions. (My first book with Abingdon Press was released in April: Unleashing the Hidden Potential of Your Student Leaders.)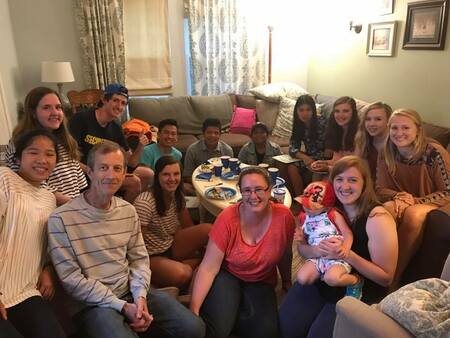 Our youth ministry's adult leaders. I like it less when they decide to move to Texas for graduate school but even then, we love them, celebrate them, and help them say good-bye well. 
Visiting AP and Larry.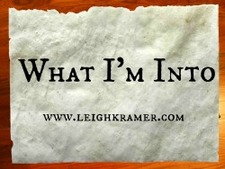 Today I'm linking up with Leigh Kramer to share what I'm into. You can join the conversation here.