Jen Bradbury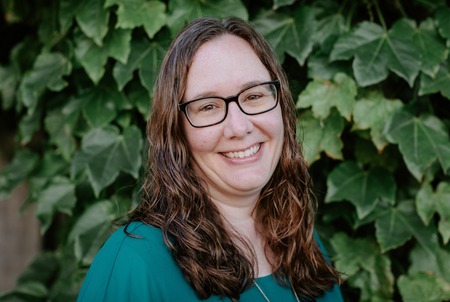 Jen Bradbury is a career youth worker with a diverse spiritual heritage that makes her uniquely qualified for youth work. Raised in the Methodist Church, Jen attended a Lutheran grade school and a Catholic high school. She fell in love with youth work at the University of Illinois where she volunteered in an independent bible church while earning an electrical engineering degree. She spent a summer on site staff with YouthWorks! missions in West Virginia before beginning her vocation in youth ministry. In that time she has served both mainline liturgical churches and evangelical churches.
Jen's varied cross-cultural experiences have given her an uncommon heart for the inter-cultural kingdom of God. She spent a summer in Russia ministering to young women, built the youth ministry at a Korean-American church plant, and lead a group of youth on a missions tour in Rwanda.
Jen currently serves as the Content Director at Fuller Youth Institute. Jen holds a masters of arts in youth ministry leadership from Huntington University. She lives in Glen Ellyn, IL with her husband, Doug. She's also writes obsessively.