What I'm Reading:
Fiction:
April was an INSANE month. Nevertheless, I still got some reading in. 
Best mystery:  What She Knew by Gilly Macmillan  
Perfect beach read:  Summer at Little Beach Street Bakery by Jenny Colgan
Book that disappointed:  Bel Canto by Ann Patchett. I've heard so many people rave about this book that it just did not live up to my expectations of it. I'm glad I read it... But it was a SLOW read for me that I had to force myself to finish. 
Book that did not disappoint:  Glory over Everything: Beyond The Kitchen House by Kathleen Grissom. I'm always a little skeptical of sequels but this sequel to The Kitchen House was every bit as compelling as I hoped it would be. 
Non-fiction:
I also read two non-fiction books during April: And It Was Beautiful: Celebrating Life in the Midst of the Long Good-Bye by Kara Tippetts and Enrique's Journey  by Sonia Nazario.
Kid's Books:
We continue to read LOTS with Hope. This month our favorite was Bear Says Thanks by Karma Wilson.
Things I Love: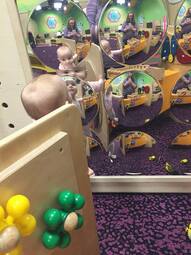 The DuPage Children's Museum: Our first foray there happened to be on Spring Break, which meant it was CRAZY. Nevertheless, Hope LOVED it... And it's saved my sanity on more than one rainy April day since then.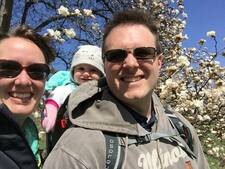 The magnolias at the Arboretum, however fleeting they are. (And this year, they were VERY fleeting.)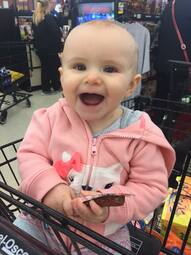 Grocery shopping with Hope: She brings such cheer wherever she goes.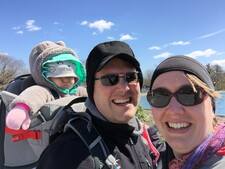 Cold days at Brookfield Zoo: They're far less crowded than warm days and nearly all the animals are out and active.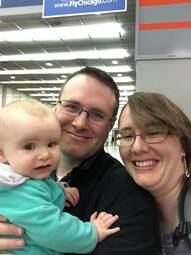 Airport good-byes: Well, I guess I don't actually love these... But I love having a husband who supports my calling and cheers me on when I fly to places to speak.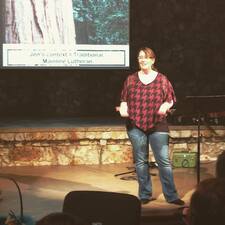 The Women in Youth Ministry Campference: Quite honestly, this is an event unlike any I've ever seen. It's so powerful to have a group of women come together, learn about ministry, relax, and deepen their relationships with God and each other. It was such a joy to speak here.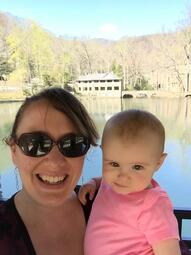 Montreat: The place where Campference was held. It did my heart, soul, and body good to be in such a beautiful place for a few days.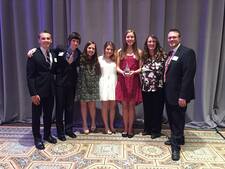 Teenagers who advocate for refugees: My high school students were honored to receive Exodus World Service's Open Arms award at the Celebration of Hope in April for their work with refugees.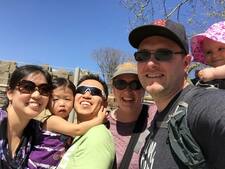 The zoo with friends: The only thing better than going to the zoo is going with friends!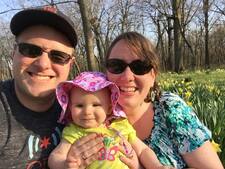 The arboretum's daffodil glade. To think, last year, we took our maternity photos here. And now Hope's here!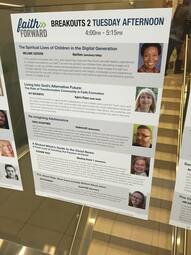 Faith Forward: It was such a joy and a privilege to be part of the Faith Forward conference. I loved worshiping with Audrey Assad, hearing Lisa Sharon Harper (among others) speak, and leading a workshop on The Jesus Gap.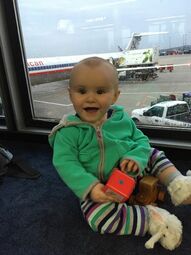 Traveling with Hope: I'm so fortunate to be able to bring Hope along - even on research trips for The Arbor Research Group. Don't get me wrong, traveling with a kid is challenging but oh so worth it.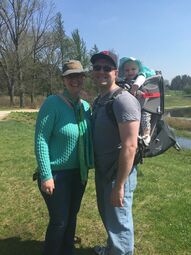 Being outside on beautiful spring days.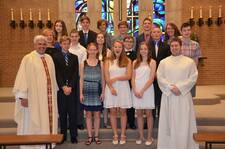 Confirming 8th graders in the spring and visiting with them in their homes in the weeks before confirmation.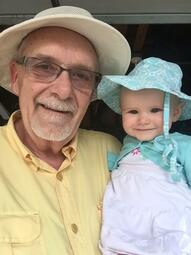 Visits from grandparents.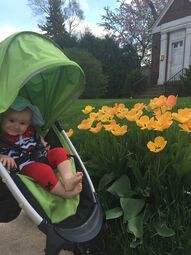 Spring flowers.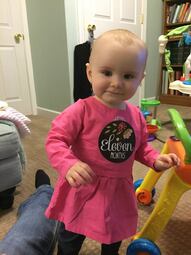 Walking! Hope is on the move, walking unassisted.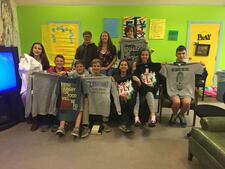 Transitioning the 8th graders into our high school ministry immediately after they were confirmed... And handing out some leftover t-shirts to those who came.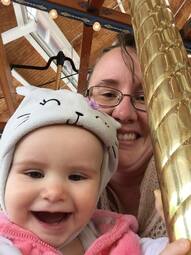 The carousel at Brookfield Zoo. Hope got situated, grabbed the pole, and squealed with delight as soon as her gorilla started going up and down. 
Admiring Monet at the Art Institute. We actually went to see Van Gogh's bedrooms... But so did everyone else in Chicago. When we saw the wait was two hours (something which simply does not work well with a baby!) we moved on to other exhibits.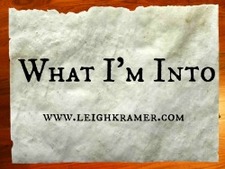 Today I'm linking up with Leigh Kramer to share what I'm into. You can join the conversation here.