I am a big believer in the power of experiential learning. To this end, instead of giving a talk about prayer, I'd much rather create a series of prayer stations designed to give students the opportunity to pray in a variety of ways.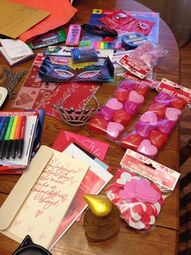 Over the next several weeks, I'll be posting some of my favorite prayer stations. Prayer stations can be used collectively during a prayer night or individually, as part of a larger lesson. For example: This particular prayer station was used as part of a prayer experience during a winter retreat focused on sex, love, and dating.
Prayer Station: The Two P's   
Scripture Link: Genesis 1:28
Themes: Sex 
Supplies:
- Pregnancy test 
- Sharpies 
Directions:
Genesis 1:28 says,
Be Fruitful and Multiply.
As a result, many Christians believe the purpose of sex is procreation or having kids.
Others argue that sex is for far more than that.
What do you think?
Using the sharpie, complete this statement on the directions for the pregnancy test:
Sex is for ___________________________.
Once you have completed the sentence, take a moment to read how others completed it.
Finally, pick up the pregnancy test. As you hold it, say a prayer thanking God for the gift of sex.
Download this Prayer Station as a PDF here.
Get The Body We Hate Prayer Station here. 
Get the Big Mistakes Prayer Station here.
Get The Feminine God Prayer Station here.
Get The Perfect Spouse Prayer Station here.