When I first entered youth ministry, I wanted to cultivate student leaders but I had no idea what I was doing. So I did what I always do: I turned to books.
Unfortunately, there weren't a lot of resources on cultivating student leaders.
So I began experimenting.
This experimentation reached a desperate level nearly a decade ago, when I inherited a dysfunctional student leadership team and knew I needed to make some changes.
In the years since then, I've prioritized student leadership in my ministry, devoting a great deal of my time to figuring out how best to develop student leaders. Nothing I've done before or since has ever been as transformational for students as this.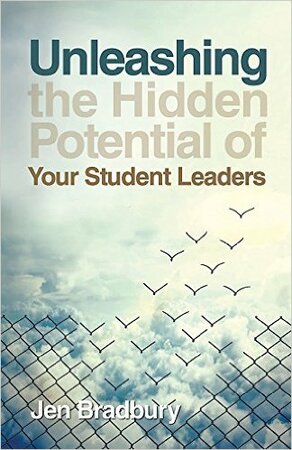 That's just one reason why I'm excited about my new book, Unleashing the Hidden Potential of Your Student Leaders. I'm also excited about Unleashing for 5 other reasons.
1. It's both theological and practical. So many ministry books are either theological or practical, but not both. Unleashing the Hidden Potential of Your Student Leaders is both. It offers a theological perspective for why it's important to cultivate student leaders, but it's also insanely practical. My writing is birthed from experience – both my wins and my failures (and let me assure you, when it comes to student leadership, I've had many failures!)
Read the rest of this article (and enter the giveaway) here!